Now Introducing Aromatherapy at Body Heal Thyself Massage Therapy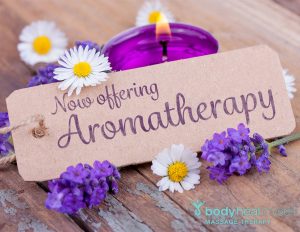 Getting a massage already helps you feel better: combine that with aromatherapy, and you'll be on your way to feeling top-notch physically, mentally, and emotionally.
Aromatherapy, which uses oils extracted from nature, helps keep you in a positive emotional state, feel relaxed, and can even relieve pain. I will help you decide which will be the best for you and your situation! We will use 100% pure oils from Young Living.
Request to add aromatherapy at your next massage therapy session (for only an additional $5) to experience another level of wellness.